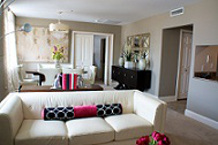 APARTMENTS
San Antonio's premier downtown high-rise apartment community located just off the famed San Antonio Riverwalk, features spacious interiors with expansive windows that command spectacular views of the City.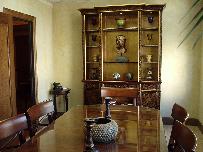 OFFICE & RETAIL
We can accommodate office needs from 980 to 5277 square feet on the 2nd thru 6th floors and retail on historic Houston Street from 315 - 5680 square feet. The offices are well appointed, with large, operable windows overlooking historic Houston Street.
Welcome
DOWNTOWN
SAN ANTONIO'S PREMIER CONTEMPORARY LIVING IN HISTORIC TOWERS
Our Apartments

Studio Apartments From 375 to 600 sq.ft. in Size
One Bedrooms From 575 to 1,000 sq.ft. in Size
Two Bedrooms From 900 to 2,000 sq.ft. in Size
Executive Apartments Ranging From 375 to 1,600 sq.ft. in Size
Hoblitzelle Penthouse
Eberson Suite
Empire Suite
No Smoking Policy
No Pet Policy

All text and photos on this page and all other pages on this website:
© 1997 - 2023
Towers at the Majestic
. All rights reserved.